The 2023 Mazda CX-5 and Nissan Rogue are two of the most unique entries in a segment where vehicles are cookie-cutter-common. Either one will give you the features most buyers look for in a compact SUV – lots of cargo space and a high driving position tucked into a package small enough to handle easily in traffic and crowded parking lots. But each has traits that set it apart from the crowd.
A deeper dive will explain.
2023 Mazda CX-5
Most compact SUVs look a little rugged. The Mazda 2023 Mazda CX-5 looks sleek and sporty. Most compact SUVs handle with as much spice as an unseasoned grilled chicken sandwich. The CX-5 has a coating of hot sauce, with steering characteristics you'd expect in a sportier car. All-wheel drive (AWD) is standard. Prices start at $26,700.
Mazda CX-5 Highlights
More fun to drive: It's almost a cliché at this point, but some cliches get their power from being true over the long haul. The Mazda handles better than anything else in its class. Maybe that doesn't mean much to you in a daily commuter. But maybe you want to enjoy driving.
Standard AWD: Nissan offers AWD on every trim level of the Rogue, but it always adds $1,500 to the price. Mazda, recognizing that most SUV shoppers want the added capability, has made all of its SUVs AWD for 2023. There's no added fee.
Optional higher-output engine: You'll have to upgrade to the 2.5 Turbo or 2.5 Turbo Signature model to get it. But Mazda offers a 2.5-liter turbocharged 4-cylinder good for 227 horsepower with regular fuel and 256 with premium. There's nothing else like it in this class.
Check this week's Fair Purchase Price or see the CX-5 models for sale near you
2023 Nissan Rogue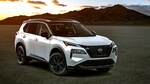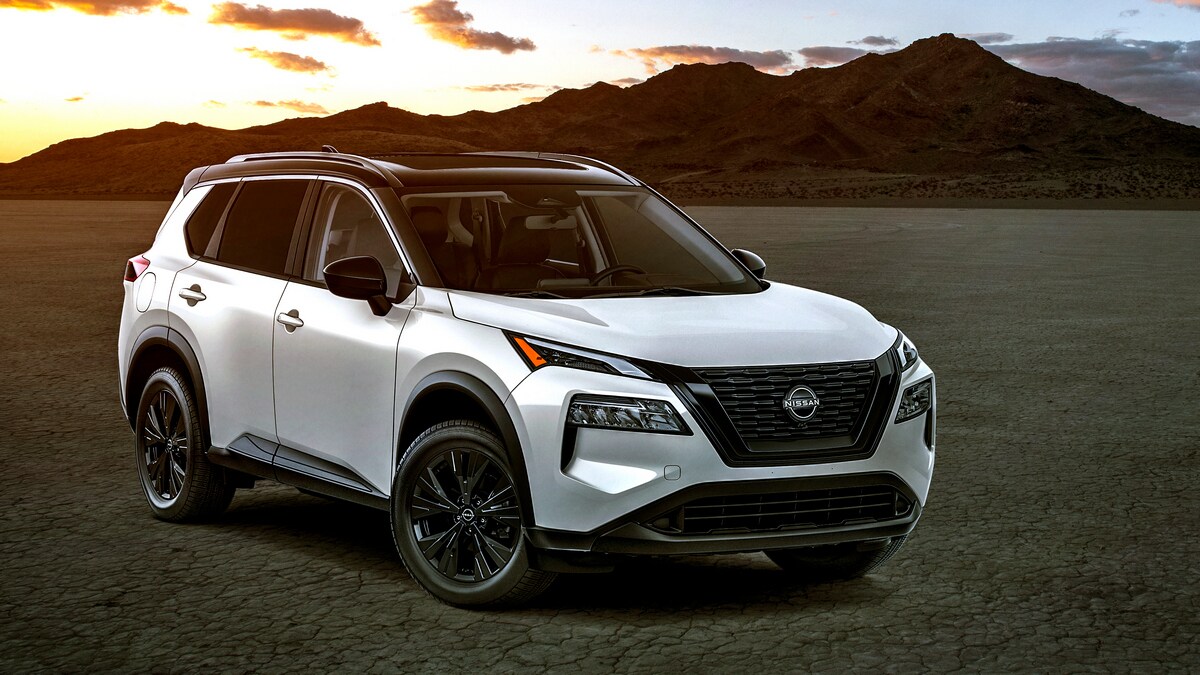 Automakers all follow pretty much the same formula in building small SUVs. It revolves around a 4-cylinder engine and mpg numbers in the low 30s. Nissan, though, rethought the formula for the 2023 Nissan Rogue. It uses one fewer cylinder and makes up for the difference with a turbocharger. The result is truly impressive fuel economy for a non-hybrid model. Prices start at $27,760.
Nissan Rogue Highlights
33 mpg in combined driving: There are plenty of small hybrid SUVs that can match or beat the Rogue's fuel economy, but they cost more. Nissan's gambit – a 3-cylinder turbo in a field of 4-cylinders – means great fuel economy with a simple, affordable drivetrain.
More power in the base engine: The CX-5's standard engine produces 187 horsepower. The Rogue's makes 201. CX-5 buyers can opt for a more powerful turbocharged engine to get 227 horsepower. But it adds a lot to the cost.
Significantly more cargo space: The CX-5's curves rob it of some cargo space. A Rogue will carry more with the rear seats in place and a lot more with them folded down.
Check this week's Fair Purchase Price or see the Rogue models for sale near you.
Similarities
Roughly $1,000 separates the base prices of these two. Both earned 5-Star overall safety ratings from the National Highway Traffic Safety Administration (NHTSA).
Conclusion
Many months, Nissan sells about twice as many Rogues as Mazda does CX-5s. That may not make a lot of sense. They're both great choices. Drivers looking for a fun-to-own model might prefer the CX-5. It handles better, and frankly, it's pretty in a way most small SUVs just aren't. But the Rogue's unique 3-cylinder engine gives it better fuel economy, and its cargo capacity is larger.
If one of those sounds more appealing to you, that's probably the one you want to test drive first.
Specs
| | | |
| --- | --- | --- |
| | 2023 Mazda CX-5 | 2023 Nissan Rogue |
| Starting Price | $26,700 | $27,760 |
| Popular Powertrains | | |
| Engine | 2.5-liter 4-cylinder | 1.5-liter turbo I3 |
| Horsepower | 187 hp @ 6,000 rpm | 201 hp @ 5,600 rpm |
| Torque | 186 lb-ft @ 4,000 rpm | 225 lb-ft @ 2,800 rpm |
| Transmission | 6-speed automatic | CVT automatic |
| Fuel Economy | 24 city/30 highway/26 combined (4-cylinder engine) | 30 city/37 highway/33 combined |
| Also Available | 2.5-liter turbocharged 4-cylinder engine w/ 227 horsepower | AWD |
| Specs | | |
| Basic Warranty | 3 years/36,000 miles | 3 years/36,000 miles |
| Powertrain Warranty | 5 years/60,000 miles | 5 years/60,000 miles |
| NHTSA Overall Safety | 5 stars | 5 stars |
| Max Seating Capacity | 5 | 5 |
| Wheelbase | 106.2 inches | 106.5 inches |
| Overall Length | 180.1 inches | 183.0 inches |
| Width | 72.6 inches | 72.4 inches |
| Height | 65.4 inches | 66.5 inches |
| Turning Diameter | 36.0 feet | 37.6 feet |
| Headroom, Front | 39.7 inches | 41.1 inches |
| Headroom, Rear | 39.0 inches | 37.8 inches |
| Legroom, Front | 41.0 inches | 43.3 inches |
| Legroom, Rear | 39.6 inches | 38.5 inches |
| Shoulder Room, Front | 57.1 inches | 57.1 inches |
| Shoulder Room, Rear | 54.8 inches | 55.9 inches |
| Cargo Volume | 30.8/59.3 cubic feet | 36.5/74.1 cubic feet |
Source link