The Mazda CX-9 is unique among 3-row family SUVs for its athletic nature. A Certified Pre-Owned (CPO) one gets you that great performance without a new-car price tag. Here, we'll discuss the virtues of the 2020 Mazda CX-9 for used car shoppers.
Almost every mainstream automaker builds a 3-row SUV for those who routinely need to haul more than five people. But none build one as performance-oriented as the CX-9, which adds curb appeal and taut handling to the cargo-ready formula of the 3-row class.
Shoppers looking for a recent-model 3-row midsize SUV might also be interested in a used Honda Pilot or Toyota Highlander. But neither will equal the CX-9's sporty character or match its curvaceous good looks.
Mazda Certified Pre-Owned
To earn the CPO badge, a Mazda CX-90 must be under six years old and have under 80,000 miles on the odometer. A certified technician conducts a 160-point quality inspection, and the vehicle must have a clean vehicle history report.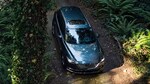 Extended Warranty
A CPO Mazda comes with at least 12 months or 12,000 miles of warranty coverage. Better yet, if the 3-year/36,000-mile warranty from when the vehicle was new is still applicable, the extended coverage doesn't kick in until the original warranty expires.
Powertrain parts are covered for seven years or 100,000 miles from the vehicle's original sale date. Emergency roadside assistance is included for the same period. These warranties are all transferrable if you need to sell the car, which aids in resale value.
Best-in-Class Handling
Mazda has long outdone its competition on a winding road. The CX-9 boasts responsive steering that defies the vehicle's 3-row size. After putting the 2020 model through its paces, our test driver said, "Compared to rivals like the Honda Pilot and Chevrolet Traverse, the CX-9 rides and corners like it's glued to the road, with precise steering requiring minimal effort to affect course change."
The secret is Mazda's G-Vectoring Control, which varies the torque at each wheel to keep body roll to a minimum. It's the kind of system often found on luxury cars but rare at this price.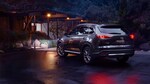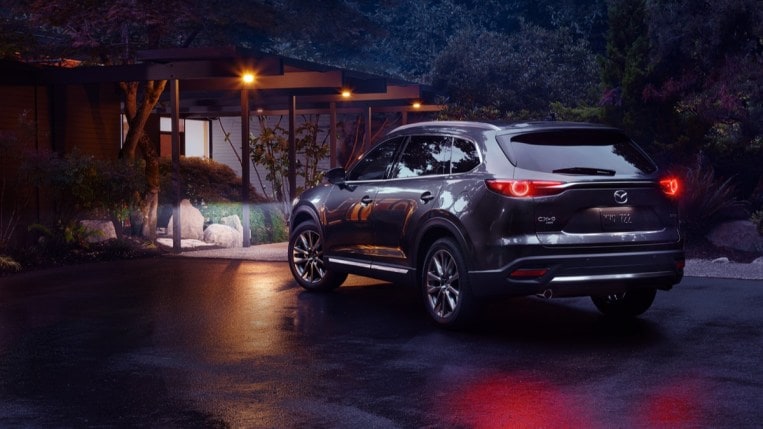 Tailored Good Looks
Most 3-row SUVs simply look stretched. But Mazda's design philosophy, which the brand calls "soul in motion," resulted in a 3-row SUV that looks trim and organic. Our test driver said the "tapering roof and forward stance make this SUV appear smaller than it is, and even its rear is pretty thanks to a horizontal treatment of the taillights and rear lip beneath the window."
High Torque, A Choice of Fuels
Mazda built the CX-9 with just one engine for the 2020 model year, but it's one we like.
With regular fuel, the turbocharged 4-cylinder mill makes 227 horsepower. Owners can get a bit more grunt by filling it with premium – the engine will automatically adjust to run properly on the richer stuff and make 250 hp with it.
But insiders will tell you that torque matters as much, or more, than horsepower. The CX-9 gets 320 lb-ft of torque at a low 2,800 rpm. That makes more of the power available with a light press of the pedal than is true of many rivals. That equals passing power when you need it.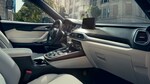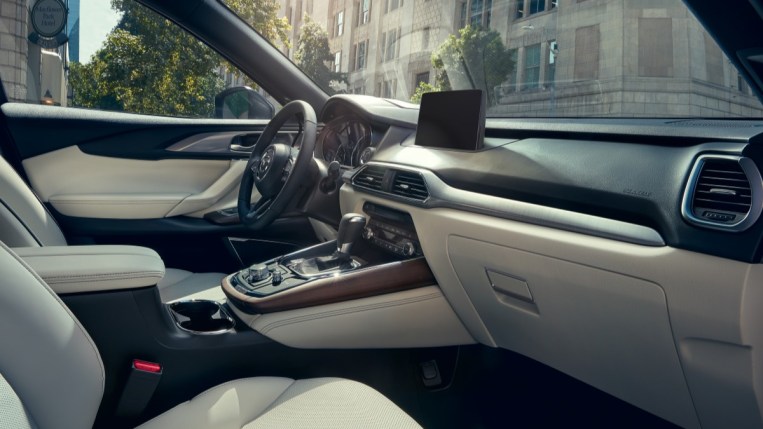 Well-Equipped at Every Trim Level
Mazda built the 2020 CX-9 in four trim levels — Sport, Touring, Grand Touring, and Signature.
Even the Sport model comes with 3-zone climate control, keyless entry with push-button start, a power driver's seat with lumbar support, heated front seats, and a 7-inch color touch-screen display with rotary controller.
The top-of-the-line Signature edition includes standard all-wheel drive for foul-weather grip, Nappa leather trim in a choice of two colors, a second-row center console, rosewood accents, and LED accent lighting in the grille. It's a near-luxury car at an affordable price.
Standard Safety Features
If you haven't been car shopping in a few years, you might be shocked at the level of safety equipment standard on the 2020 CX-9. It includes automatic emergency braking with pedestrian detection, adaptive cruise control with stop/go, blind-spot monitor, rear cross-traffic alert, lane-departure warning, automatic high beams, and lane-keep assist.
Excellent Safety Scores
The 2020 Mazda CX-9 won the Insurance Institute for Highway Safety's (IIHS) highest honor – the Top Safety Pick+ award. It also earned the maximum 5-start safety rating from the federal government's National Highway Traffic Safety Administration.
More Mazda CX-9
Our full review of the 2020 Mazda CX-9 will help determine if a Certified Pre-Owned version is right for you. If it's checking the right boxes, find CPO Mazda CX-9 models for sale near you.
Source link