The Toyota Tacoma is a midsize truck with massive capabilities. It remains one of the trucks of choice for off-road and outdoor enthusiasts. The Tacoma is big enough to haul all the camping equipment or sports gear while being nimble enough to fit on tight trails that are often the only way to access remote locations. Also, the Tacoma is likely to fit inside an average garage with a maximum vehicle length of 18.8 feet.
Toyota stopped producing the Tacoma Regular Cab in 2014, which measures 190.4 inches in length, longer than the 1995 Tacoma Regular Cab at 173.2 inches. The first-generation Tacoma trucks are the shortest and lightest available, making them a prime candidate for building the ultimate Baja-inspired racer or hardcore rock crawler.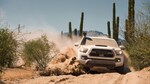 Toyota Tacoma Explained:
Toyota Tacoma Generations
The Toyota Tacoma has been in production since 1995 and will soon be the longest consecutively produced midsize truck once the 2024 model year trucks go on sale. The current leader for the longest-in-production midsize truck is the Ford Ranger, produced from 1983 – 2011, or 28 years.
The Toyota Tacoma memes and stickers often refer to the truck as the "Taco" and feature the Toyota badge on a taco or in the shape of one, a Tacoma carrying a taco in the bed, or a reimagined Taco Bell logo.
| | |
| --- | --- |
| Generations | Production |
| 1st Gen | 1995 – 2004 |
| 2nd Gen | 2005 – 2015 |
| 3rd Gen | 2016 – TBD |
1st Generation Toyota Tacoma (1995 – 2004)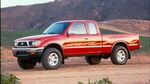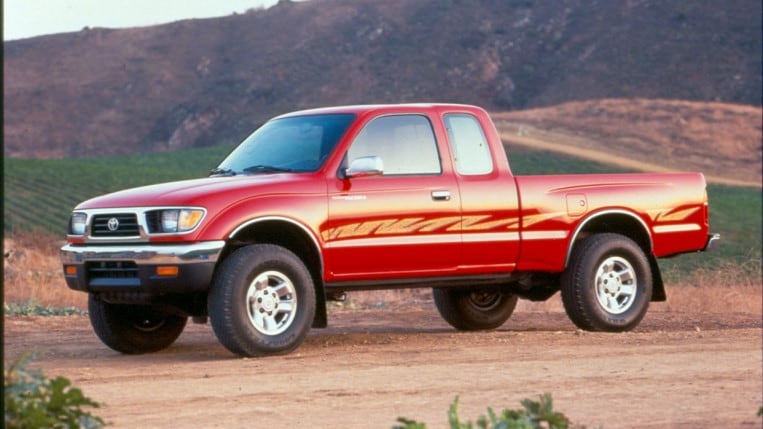 The first-generation trucks have three engine options that produce between 142 and 190 horsepower. In 1998, the Tacoma received some revisions courtesy of Toyota Racing Development, which is well known for its work on the MKIV Supra sports car. The TRD Off-Road package improves performance by adding a locking rear differential to help put the power down when the terrain gets rough.
Toyota Tacoma 1st Generation Engines

| | | |
| --- | --- | --- |
| Displacement | Horsepower | Torque (lb-ft) |
| 2.4L I4 | 142 | 160 |
| 2.7L I4 | 150 | 177 |
| 3.4L V6 | 190 | 220 |
2nd Generation Toyota Tacoma (2005 – 2015)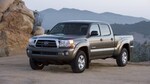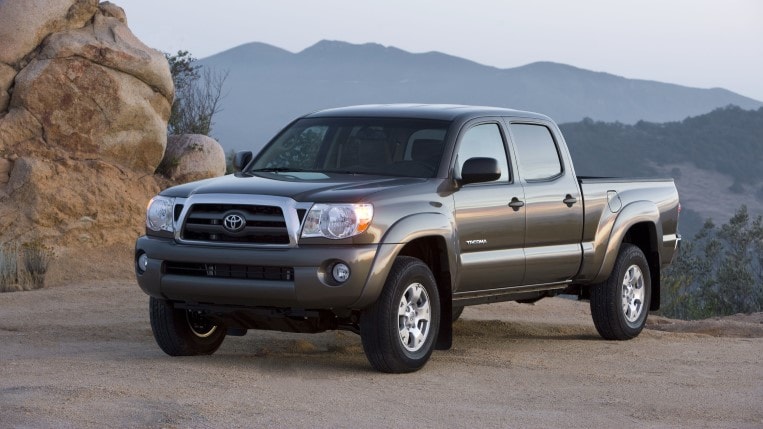 The smaller 2.4-liter 4-cylinder engine left the engine lineup, and a new larger 4.0-liter V6 engine became available with a power output of 236 horsepower and 266 lb-ft of torque. The optional TRD supercharger bumped the power up to 300 horsepower and 334 lb-ft of torque. The second-generation Tacoma has more power and grew quite a bit in size compared to the previous generation.
A first-generation Regular Cab Tacoma ranged from 173.2 inches to 190 inches depending on the year, and the second-generation Regular Cab Tacoma measures 190.4 inches across all model years.
Toyota Tacoma 2nd Generation Engines
| | | |
| --- | --- | --- |
| Displacement | Horsepower | Torque (lb-ft) |
| 2.7L I4 | 159 – 164 | 180 – 183 |
| 4.0L V6 | 236 | 266 |
3rd Generation Toyota Tacoma (2016 – Current)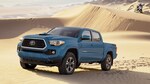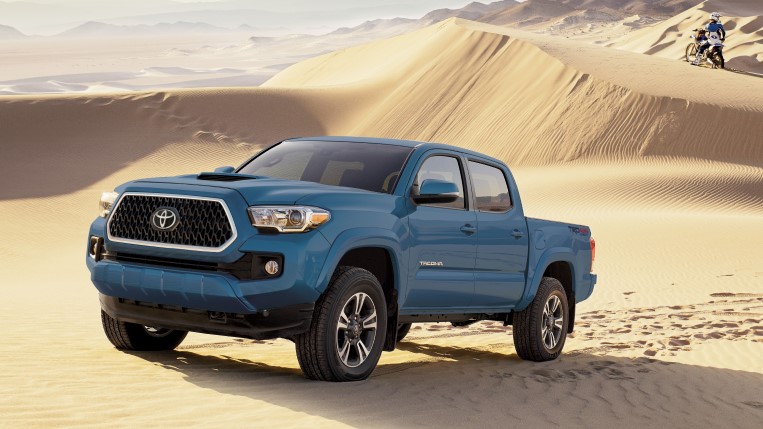 The third-generation Toyota Tacoma first became available in 2016 and featured a smaller but more powerful V6 engine. The Tacoma's V6 engine shrunk from 4.0-liters to 3.5-liters while increasing power output by 42 horsepower. The tried-and-true 2.7-liter 4-cylinder engine carries over from the previous generation as the base engine option. In 2021, a Tacoma TRD lift kit became available as a dealer-installed option for 2020 and newer V6 4×4 trucks, increasing frame ground clearance by 1.7 inches.
Toyota Tacoma 3rd Generation Engines
| | | |
| --- | --- | --- |
| Displacement | Horsepower | Torque (lb-ft) |
| 2.7L I4 | 161 | 181 |
| 3.5L V6 | 278 | 265 |
Toyota Tacoma Special Editions
The Toyota Tacoma comes in many special editions, and you'll likely see more, given its popularity. Tacoma has held the title of America's best-selling midsize truck for 17 years. Over the years, the Tacoma has taken many forms, from a supercharged street truck to a Baja-inspired racing truck.
Toyota Tacoma Pre-Runner (1998 – 2015)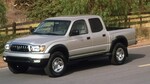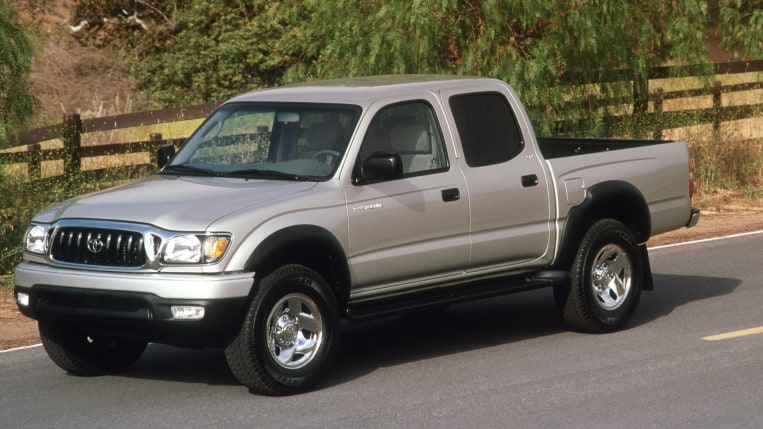 The Toyota Tacoma Pre-Runner offers all the off-road goodies of the 4×4 TRD version, except for the 4-wheel drive (4WD). The name Pre-Runner comes from the trucks that scout out the racecourse on practice runs before race day. Often Pre-Runner trucks come with 2-wheel drive (2WD) because they are less expensive and easier to maintain. Another benefit to 2WD trucks over 4WD trucks is the increased suspension travel that isn't limited to the maximum angle of the U-joints or CV shafts.
Toyota Tacoma S-Runner (2000 – 2004)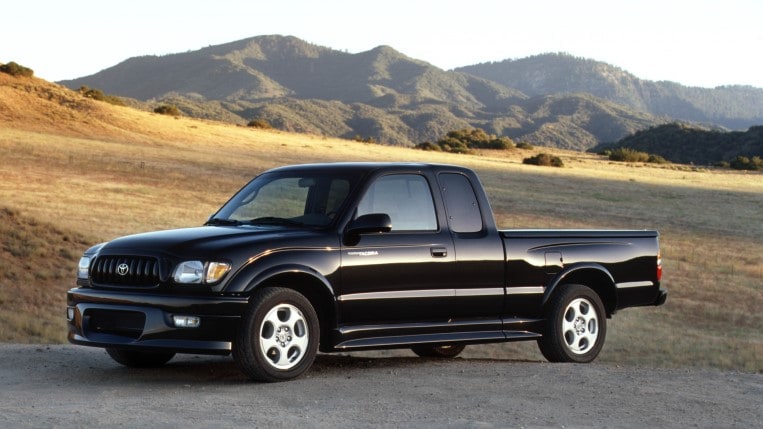 The Toyota Tacoma S-Runner might be the right street truck for those not planning to take their Tacoma off-roading. The lowered ride height, sporty facia, side skirts, and optional TRD supercharger make the Tacoma fun to drive but still a practical truck. The supercharged 3.4-liter V6 produces 254 horsepower and 270 lb-ft of torque, and has enough power to break loose the mid-size rear-wheel-drive truck.
Toyota Tacoma X-Runner (2005 – 2015)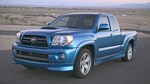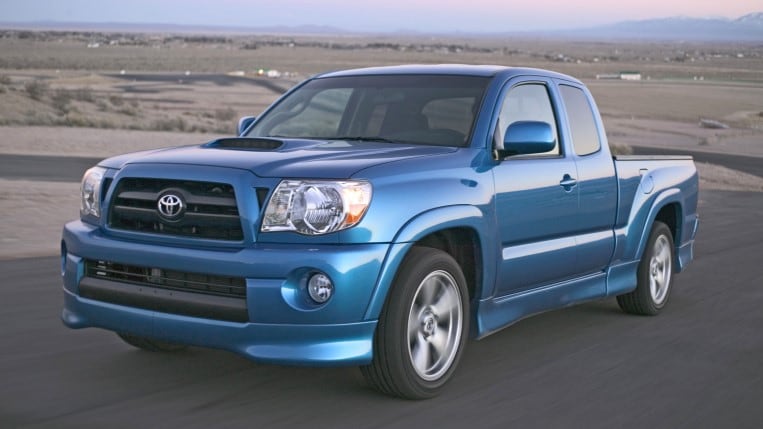 Toyota took the S-Runner to the extreme, creating the Toyota Tacoma X-Runner when the second generation of the truck became available. The Tacoma X-Runner features sportier bumpers, side skirts, a frame X-brace, and a sport suspension that lowered the ride height by 2 inches. An optional big brake kit from StopTech and a TRD supercharger added extra performance to help the truck back up its "Fast and Furious" styling. Supercharged engines produce 300 horsepower and 334 lb-ft of torque, just shy of a 30% increase in power output.
Toyota introduced the Tacoma X-Runner a year after the second-generation Ford Lightning stopped production, so they weren't direct competitors even though they are both muscle trucks. The full-size Lightning only has a slight power-to-weight ratio advantage, even though it made substantially more horsepower and torque thanks to the supercharged V8 engine. (Ford now uses the Lightning monicker for its all-electric F-150.)
| | | |
| --- | --- | --- |
| | Tacoma X-Runner | Ford SVT Lightning |
| Horsepower | 300 | 380 |
| Torque | 334 | 450 |
| Weight | 3,835 | 4,702 |
| Pounds per hp | 12.78 | 12.37 |
| Pounds per torque | 11.48 | 10.45 |
Toyota Tacoma Ironman (2008)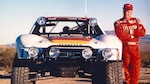 The Toyota Tacoma Ironman is in honor of Ivan "Ironman" Stewart, whose racing career spanned over 30 years as a Toyota factory-sponsored driver. In 2006, Ivan was an inductee into the Off-Road Motorsports Hall of Fame, which made sure that future generations would know the history of Ivan "Ironman" Stewart and the legendary Toyota trucks he drove to victory numerous times throughout his off-road racing career.
The Ironman Tacoma includes Bilstein height-adjustable shocks, MagnaFlow cat-back exhaust, TRD supercharger, Hurst shifter handle, 20-inch Alcoa forged aluminum wheels, Ironman badges, and sequentially numbered dash plaque. Oddly, this off-road-inspired Tacoma features 20-inch wheels and tires, which don't improve performance when driving over rugged terrain.
Toyota Tacoma TRD T|X (2012 – 2014)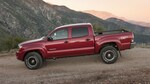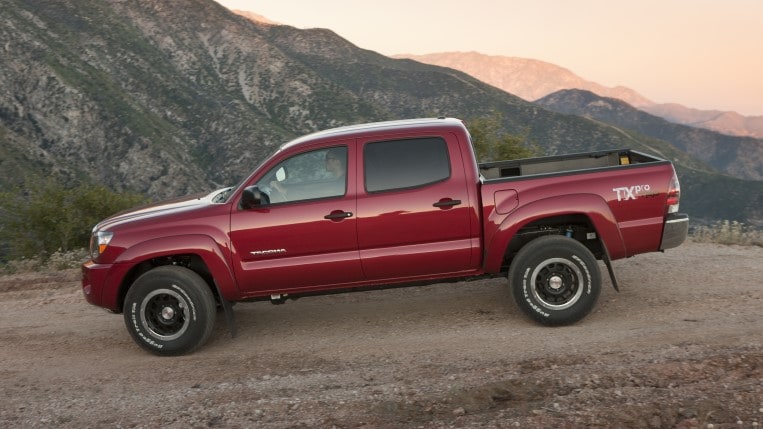 The Tacoma Extreme (T|X) was available for two model years and consisted of three different packages. The top-tier Tacoma TRD T|X Baja edition was a pricey option at $5,015. It required a prerequisite TRD Off-Road package, which added $3,455 to the purchase price at the time. With a package price of $8,470 in 2012, the inflation-adjusted package comes in shy of $10,000 a decade later in 2022.
Toyota Tacoma TRD T|X – Tacoma trucks equipped with the T|X package feature Beadlock wheels, tube steps, and T|X graphics on the bed.
Toyota Tacoma TRD T|X Pro – The T|X pro models include Beadlock wheels, TRD cat-back exhaust, and T|X Pro graphics on the bed.
Toyota Tacoma TRD T|X Baja – The Baja version of the T|X took modifications a bit further by adding upgraded TRD suspension to the truck, which improves off-road performance. The T|X Baja also includes Beadlock wheels, TRD cat-back exhaust, and T|X Baja graphics on the bed. It features vinyl flooring instead of the carpet found in most other models to help make the Tacoma easier to clean after a day of off-roading.
Toyota Tacoma TRD Pro (2015 – Current)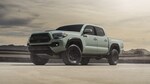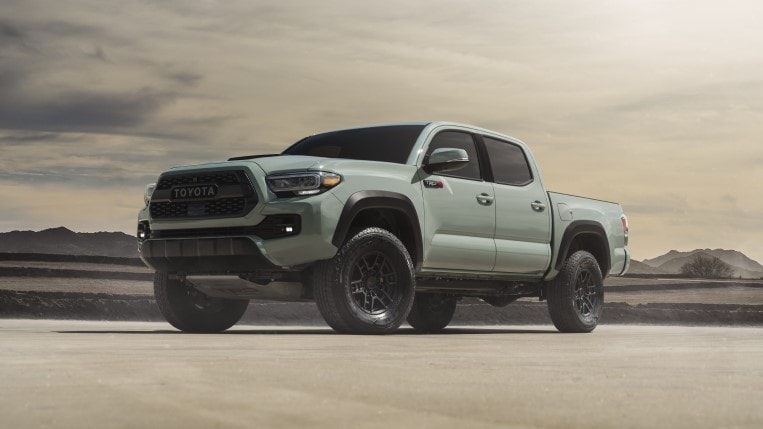 Drivers looking for a competent truck for off-roading with a factory warranty should consider the TRD Pro. Performance-wise the Toyota Tacoma TRD Pro features an upgraded Bilstein suspension that raises the ride height, electronically locking rear differential, TRD cat-back exhaust, 16-inch TRD wheels, and TRD skid plates. The 2016 model year and newer Tacoma trucks utilize internal bypass Fox shocks.
The third-generation Tacoma TRD Pro offers a 3.5-liter V6 engine under the hood with a power output of 278 horsepower and 265 lb-ft of torque, and is available with either a 6-speed manual or 6-speed automatic transmission. The smaller 3.5-liter V6 makes 42 more horsepower while only losing 1 lb-ft of torque compared to the larger 4.0-liter V6 found in the second-generation Tacoma TRD Pro that was only available for the 2015 model year.
Toyota Tacoma Trail Edition (2021 – Current)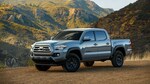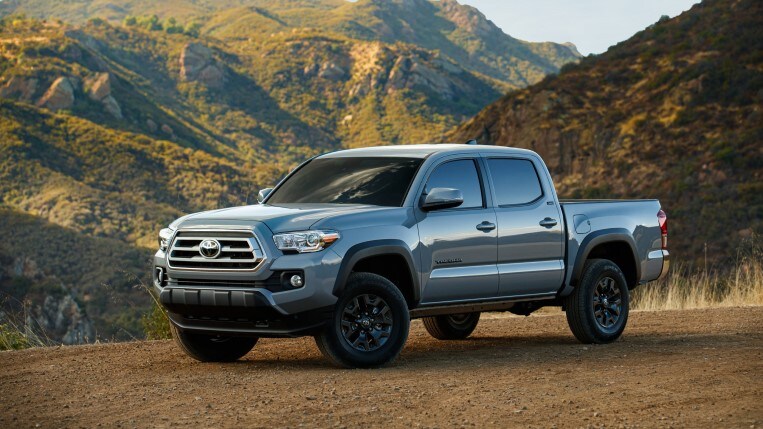 Beginning with the 2021 model year, the Toyota Tacoma Trail Edition is introduced and focuses on an outdoor lifestyle by adding additional amenities to the bed. The truck's bed offers a 120-volt power outlet and lockable storage that can double as a cooler. The driver's side storage compartment is insulated to keep food and drinks cold while enjoying the great outdoors. Once all the ice has melted, simply pull out the drain plug for easy cleanup.
The 2022 Toyota Tacoma Trail Edition keeps many of the great features of the previous model. The revised suspension raises the Tacoma Trail Edition 1.1 inches in the front and 0.5 inches in the rear. To improve stability, Toyota specced a set of 16-inch TRD wheels, which increase the track width by 0.5 inches.
Removing the air dam from the front bumper helps further improve the approach angle raising it to 34 degrees. Toyota removed the 2WD version of the Tacoma Trail Edition from its lineup. It may disappoint some, but they could come around, considering the improvements made regarding off-roading.
Toyota Tacoma Nightshade (2021 – Current)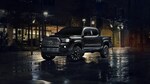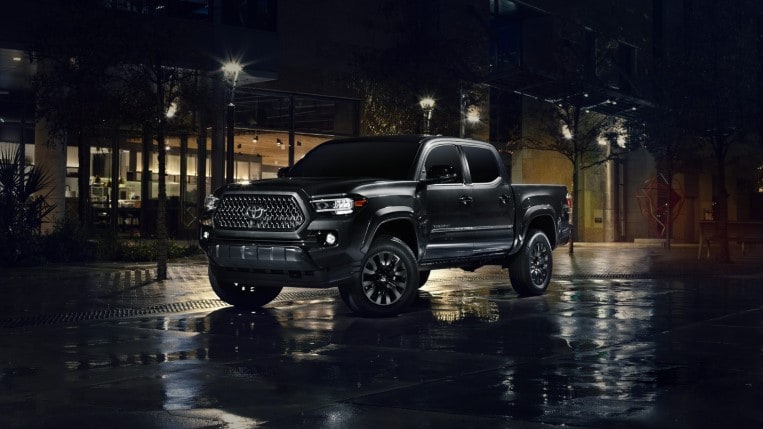 Nightshade Edition Toyota Tacoma trucks focus more on comfort and style, based on the luxurious Limited trim level. The interior features black leather, and the exterior features blacked-out mirror caps, fog lights bezels, door handle, 18-inch wheels, an exhaust tip, grille, and Tacoma badging. The Tacoma Nightshade Edition is available in either 2WD or 4WD.
Toyota Tacoma Engines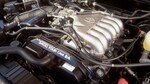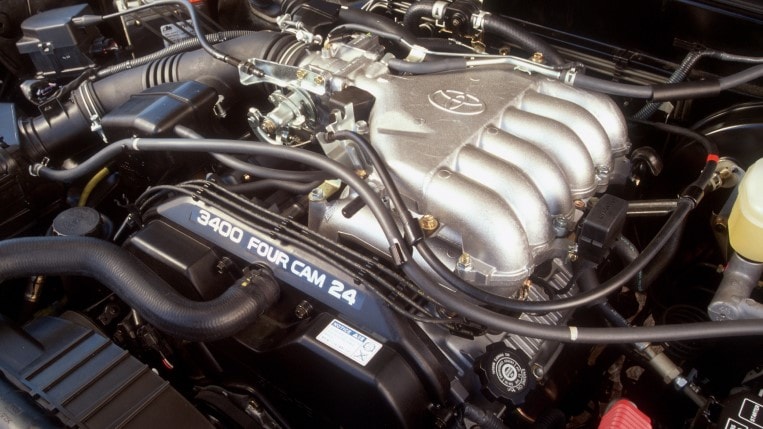 Toyota has used five different engines over almost three decades of Tacoma production. The 3.4-liter and 4.0-liter V6 engines could be equipped with a TRD supercharger, providing a healthy boost in horsepower and torque. The 3.5-liter V6 engine, unfortunately, doesn't offer the option to add a TRD supercharger. If you add one, make sure it's manufacturer approved, or you could risk voiding the Tacoma warranty.
Gasoline – Toyota Tacoma models in the United States only use gas engines. Gasoline is the primary fuel for most vehicles. Supercharged engines will require premium gas due to the increased knock resistance of the higher octane.
Electric – Toyota could create an electrified version of the Tacoma for its next generation, which is expected for the 2024 model year. Electric trucks are growing more popular each year as battery technology advances and more manufacturers start to build EVs. Electric motors offer peak torque from 0 RPM. That makes them well-suited for off-roading when climbing over rugged terrain. Toyota has made no official announcement on this, but stay tuned.
Toyota Tacoma Engines
| | | |
| --- | --- | --- |
| Displacement | Horsepower | Torque (lb-ft) |
| 2.4L I4 | 142 | 160 |
| 2.7L I4 | 150 | 177 |
| 3.4L V6 | 190 | 220 |
| 4.0L V6 | 236 | 266 |
| 3.5L V6 | 278 | 265 |
Toyota Tacoma Suspension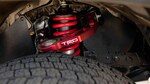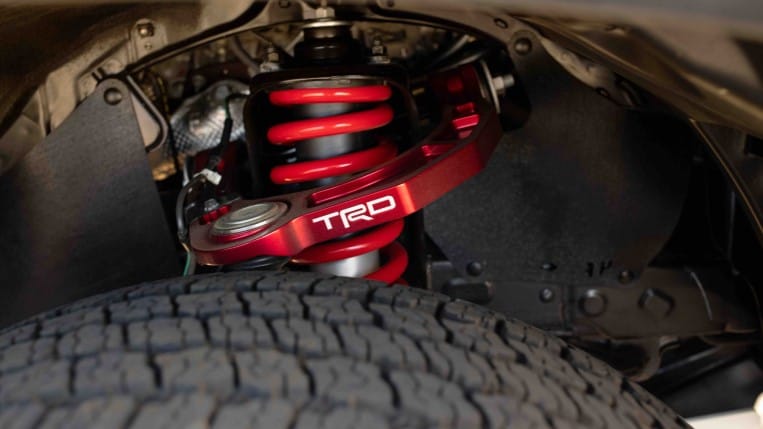 No matter the Toyota Tacoma model year, it will ride on independent front suspension with coil springs and a solid rear axle with leaf springs. Leaf springs have long been the suspension of choice for the rear suspension on trucks due to their simplicity and strength. Leaf springs use two frame mounting points that help distribute the payload a little better than a coilover shock, which only offers one mounting point.
Specific special editions like the TRD Pro models feature upgraded shocks from either Bilstein or Fox suspension, depending on the model year. The upgraded shocks offer higher ride height and more off-road performance, and it's important to know that rebuilding or replacing high-performance shocks isn't cheap. Replacing the shocks on a regular Toyota Tacoma might cost a few hundred dollars, while replacing the shocks on a Tacoma TRD Pro might cost a few thousand dollars.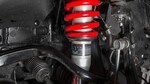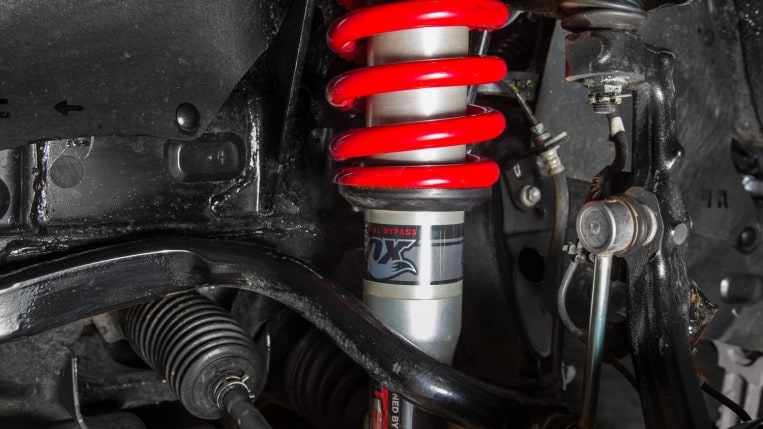 The Toyota Tacoma is a midsize truck, so hopefully the risk of towing heavy loads is reduced compared to the full-size Toyota Tundra, which is a more typical work truck. If a truck tows or carries heavy payloads, it can experience accelerated rear suspension component wear and, in extreme cases, bend the frame.
Used Toyota Tacoma Buying Tips
Determining which used Toyota Tacoma is the right choice can be complex with so many truck configurations available. Toyota built the earliest versions of the Tacoma shorter than the later generations, making them a good choice for building a custom off-road rig. Each generation of Tacoma grows and offers a more refined interior. Sadly, the Regular Cab is no longer available after the second-generation Tacoma ended production in 2015.
Mechanical Inspection – Rust can be a significant concern when buying a Toyota Tacoma truck from 2005 – 2010 because these versions experienced problems with excessive frame rust causing frame failure. In 2016, Toyota settled a class action lawsuit and agreed to replace rusted frames on affected Tacoma trucks for up to 15 years after the manufacturing date. Exercise caution when purchasing an early second-generation Tacoma if the original frame is past the vehicle recall expiration, as it could be expensive to fix.
When looking at one of the more off-road-oriented Toyota Tacoma models, pay close attention to the undercarriage for any damage. While the Tacoma TRD Pro comes with sturdy skid plates, not every Tacoma comes from the factory with underbody protection. Also, if the truck comes with a lift kit and larger tires, anticipate replacing specific components more often than a stock truck. The extra height and weight can stress the truck's engine, transmission, brakes, suspension, and steering, causing additional wear.
Paint Inspection – The best conditions to inspect the paint are when the vehicle is clean and in direct sunlight or under high-powered lights. Darker color paint will show paint scratches and swirls easily and require a paint correction to remove them. Any scratches that catch a fingernail cannot be safely removed and will require repainting to remove them entirely. Toyota trucks driven off-road can get scratched with branches and bushes, so paying close attention to the paint condition is important. Adding paint protection film to the high-impact areas can be a valuable investment in the vehicle's resale value.
Interior Inspection – Give the interior of the Tacoma a solid inspection. Check for any worn seat foam, especially on the bolsters, since they take the most wear and tear from passengers getting in and out of the truck. Test the climate-control system in its various modes and ensure that all the other buttons work as intended to avoid post-purchase surprises.
Related Stories: