Dodge is the muscle car company. But Americans don't buy a lot of muscle cars. They buy a lot of small SUVs. So Dodge has built one of those, the 2023 Dodge Hornet.
In addition to muscle cars, Dodge is known for producing special editions. This year alone, it has pumped out seven special edition Challengers and Chargers, most of them callbacks to legendary cars of the 1960s and '70s.
The Hornet may be the new kid at the Dodge dealership. But rituals are rituals.
Dodge is still Dodge. Dodge still gon' Dodge.
Dodge has unveiled a special edition of the Hornet that, in classic Dodge fashion, goes extra fast and calls back to a historic car.
A Concept, But Not An Out-of-Reach One
The Dodge Hornet R/T GLH is just a concept. But you'll be able to buy it from a Dodge dealership. Doing so will require ordering new parts and paying someone else to install them.
The model uses parts you can already order from Dodge through its Direct Connection program. Certain dealerships (Dodge calls them "Power Brokers") are authorized to install them.
Normally, modifying your car can void its warranty. But if you let a Power Broker install Direct Connection parts on your new Dodge, the vehicle's 3-year/36,000-mile warranty stays intact.
We wouldn't be surprised to see some Dodge dealers configure these themselves and sell them as a separate trim level, even if the company doesn't formally do that at the factory. Dodge hasn't revealed the cost of the parts, so we have no way to predict what dealers might charge for that.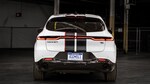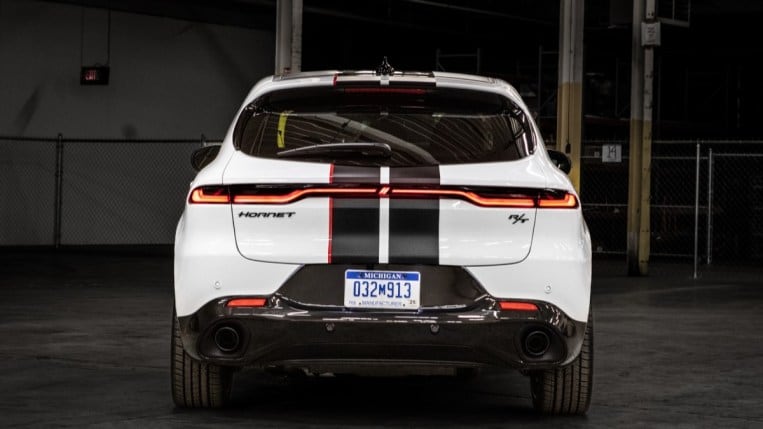 "Goes Like Hell"
The GLH name first appeared on the early 1980s Dodge Omni, in a high-performance edition designed by legendary race car designer Carroll Shelby (the Stetson-wearing guy Matt Damon played in "Ford v Ferrari"). The acronym, Shelby said, stood for "goes like hell."
Dodge previously showed off a GLH version of the tamer Hornet GT, also a concept. This R/T version uses the same set of Direct Connection parts but attached to the quickest Hornet trim.
The quickest Hornet is also the environmentally friendly Hornet. So the R/T GLH is based on the plug-in hybrid Hornet R/T. That gives it 288 horsepower in ordinary driving and another 25 if you use the "PowerShot" you get by pulling back on the paddle shifters.
The GLH sits an inch lower, which, Dodge says, gives it a lower center of gravity for enhanced cornering. A new exhaust doesn't add power but mutes the engine noise less, so you'll get the sense that there's more power.
It rides on 20-inch custom wheels wrapped in Michelin Pilot Sport tires and wears GLH black and red stripes and a red Hornet logo.