The Hyundai Elantra has been a sales success and an easy car to recommend since its 2020 redesign. It has space to rival a midsize car in the package of a small one, reasonable pricing (starting at $20,650, plus a $1,115 delivery fee), and a 10-year powertrain
warranty
that beats almost everything else in its price range.
The Elantra's faceted, busy bodywork is either a selling point or a mark against it, depending on the mood it creates in you the instant you see it. The look is only three years old, but it's already getting a second draft.
This week, Hyundai teased a mid-cycle refresh — a light redesign that doesn't affect the car's mechanical parts but updates the look — probably headed for the U.S. market in 2024. It retains the Elantra's crinkled look but updates it with a wide grin of a grille that brings the aesthetic together more successfully than the look of the Elantra on sales lots today.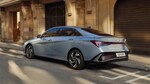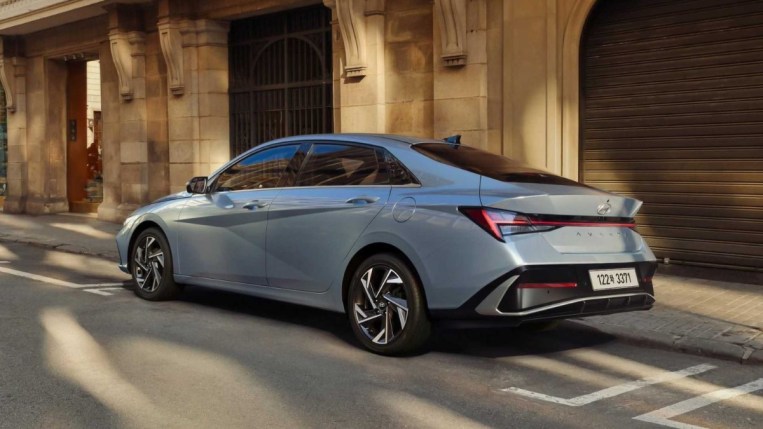 Wide Grille Unifies Look
The car in the photos isn't technically an Elantra. Hyundai sells its cars globally but often changes the names as they cross borders — which is fun because it means someone at Hyundai has the job of making up appealing sounds that aren't words in any language.
This is the Korean-market version of the Elantra, called the Avante. But the two cars are usually almost identical, so we expect this to appear on our shores with a different name tag.
Thin daytime running lights run horizontally over the wide grille, and a slatted-look air intake runs beneath it. In the back, the bumper has a more aggressive indent than before, with a new diffuser-look element beneath it (it's probably not a functional air diffuser at this price).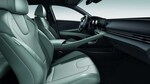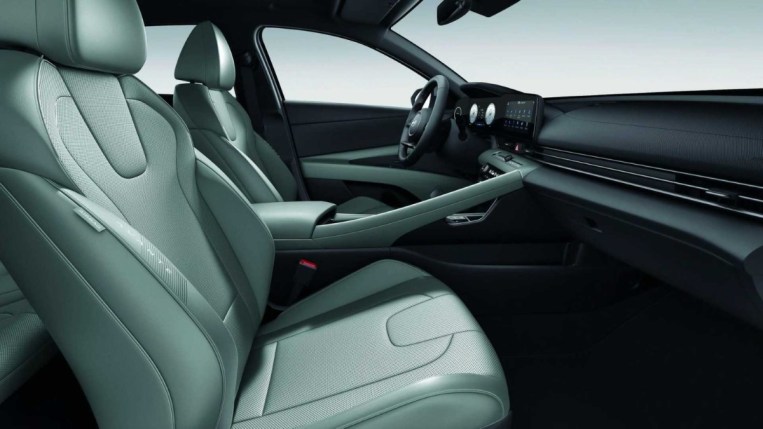 Interior Sees Little Change
Hyundai also sent an interior photo, but we didn't notice anything in it that differs from the current model. We expect software updates to make the touchscreen more functional — a cheap improvement that doesn't require any changes at the factory.
Hyundai gave no mechanical details. We can't rule them out, but with a mid-cycle refresh like this, they're uncommon.
The Elantra is due for a refresh for the 2024 model year. So, if the usual pattern holds, Hyundai will confirm this is coming stateside soon, and we'll see it in stores in late fall.
Source link